*art by Ooi Choon Liang
"Summer With Mi" Illustration Competition
Introduction
Comic Fiesta Mini is back in Penang again this year with support from Penang Tourism! In conjunction with the our third event in The Pearl of The Orient, we will be holding a second art competition with the theme 'Festival' featuring the exclusive mascot for Comic Fiesta Mini – Mi!
Your assignment this time around is to draw an illustration of yourself living it up at a festival along with Mi (our mascot). You could depict a scene of joining in a parade with the Kek Lok Si temple in the background, watching the fireworks at the Clan Jetties or even strolling along stalls beside the Fort Cornwallis. Anything goes!
Show us an illustration of the amazing time you're having with Mi at a Festival in Penang and you'll be in the running to win the grand prize of RM500!
Prizes
Five (5) finalists* will be chosen, where three (3) best will receive the following cash prizes:
1x Grand Prize – RM500

1x First Runner-Up – RM300

1x Second Runner-Up – RM200
Finalists
Hairy Man

mayoknees

Monjimiya Yae

AYC

Dess
References and Profile
Mi is a cute little girl who's new in the group. She's YinYong's little cousin and wants to be treated the same as all the adults.
Mi really admires Tea and how he strives for perfection in things and is jealous of the attention Tea gives Coffy. She doesn't understand how Tea can put up with such a messy person.
Mi has a plush Michael toy which she talks to when she's bored. She talks to Michael a lot since very few people notice him. She is more mature than everyone else gives her credit for. Mi speaks in the third person eg: "Mi is hungry", "Mi is happy."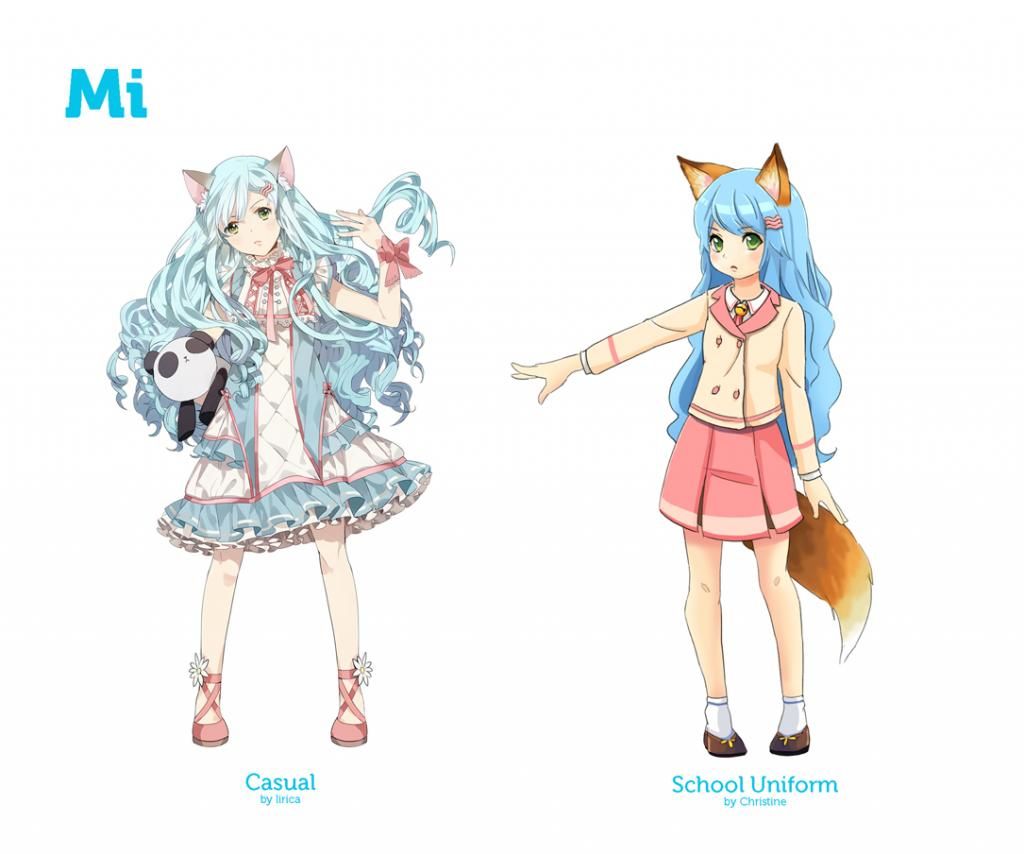 Rules & Regulations
1. There are no age/race/nationality limits to participation. However, ALL finalists MUST be able to attend Day-2 of Comic Fiesta Mini 2015 (6th September, 2015) for the prize giving. (Free entry for the event will be provided for to all finalists for both days.)
2. All submissions must feature your avatar at a festival nearby a place of interest in Penang and Mi!
3. All submissions must must not have any explicitly political, sexual or violent content.
4. Participants may send in more than one submission, but only one will be considered for the final prize.
5. Submissions must be sent in by 12am (+8.00GMT), 24th August, 2015. Any submissions sent after that will be promptly ignored.
6. The results will be printed and announced at Comic Fiesta Mini 2015.
7. The judges decisions are final. Complaints may be entertained but will be done so at the individual judge's prerogative and will have no effect on the results.
8. Comic Fiesta reserves the right to amend/change these R&Rs at their own discretion without prior notification.
9. Comic Fiesta reserves the rights to use any winning illustrations for its promotional and commercial purposes.
Artwork Guidelines
1. Submissions may be done via analog/tradition methods or digitally.
2. All submissions sent in digitally must be in the following format:
· Size: A4 (2480px X 3508px // 21cm X 29.7cm // landscape or portrait)
· Resolution: 300dpi
· File Format: JPEG file - full quality save. (12)
· File Naming: Please name your file in accordance to this format for easier filing:
· SummerWithMi_NameofContestant_Nickname.JPG/PSD/TIFF
3. ALL submissions, both emailed and posted, must include:
· The Illustration
· Artist's details (name, nickname/alias, email, homepage).
4. Foul Language, Hentai, Yaoi, and Yuri are NOT allowed.
5. Comments/words can be placed within artwork.
6. All due credits for any illustration(s) used be given to the individual artist(s).
7. Artworks not meeting the requirements above will be rejected.
8. EMAIL your digital submissions to cf.illustration@gmail.com with the subject title "Summer With Mi" when you are done.
9. Alternately, you can also post/mail your entries to the following address...
SAYS Youth Society
25A, Jalan SS 4D/2, People's Park
47301 Petaling Jaya,
Selangor Darul Ehsan
All physical submissions sent by mail must reach this inbox latest BY 25th AUGUST 2015.
10. Any late entries will be disqualified.
Finalists will be announced on the 31st August, 2015 (Monday)
Prize Giving will be on 6th September, 2015 (Sunday), 6.30pm.