We heard your concern and worries about cosplaying at KLCC for Comic Fiesta this year, we're here to give you some guidance!!The following are special guidelines of conduct while outside the event hall. Most are location specific and cosplayers are reminded to provide as much cooperation as reasonably possible to the Security as they can.[spoiler=
COSPLAYER GUIDELINES
]================================
General Help
This is just to aide your experience especially when dealing with the security around the convention area...
#1 We're Going for Convention
- Due to separate managements, most (if not all) of the security outside of the convention center will most likely not be briefed on CF. If you're stopped by Security, just let them know you're going for a convention. If they don't understand/have trouble accepting this, tell them you're going for a show.
#2 Alternate Route-1
- Should you feel there is cause for worry for the costume/props that you are bringing and wish to avoid the hoobla of having to deal with mall security, there is an underground path through the parking lots in KLCC into the convention center that you can take (more details on that later).
#3 Alternate Route-2
- Alternately, you can also walk out from the KLCC LRT on the Avenue-K side of the road and walk through the park to access the convention center.================================
Suria KLCC (Shopping Center)
If you have to walk through the shopping center (for whatever the reason), kindly bare in mind the following guidelines...
#1 No Photography
- This rule applies normally through the mall already. If anyone comes up to you asking for a photo, politely decline and walk off. If someone follows you and tries to insist on a photo, look for the security/information counter for help.
#2 No Weapon Replicas
- This is purely for security. Things like katanas, realistic rifle replicas and the likes are (technically) already illegal in public places in Malaysia, so if you have to carry them through, make sure they are properly out of sight.
#3 No Army Uniforms
- Also for security. If you have costumes that resemble a form of militia, please cover them while/take them off before walking into the shopping center.
#4 No Masks/Helmets
- Also for security. If you have costumes that conceal large portions of your face, please take these parts out before walking into the shopping center.
#5 Keep 'Em Covered
- This is purely a suggestion. To help you through #1-#3, try to keep a cap/jacket/covering handy for those of you who do not wish to take off your costumes while walking through the shopping center. This should help you avoid unwanted attention from both random passer bys, photographers and mall security.================================
KLCC Park
There are no real limitations when it comes to costumes in the park though I suspect the security might still complain about #2-#4 (above). Still, there are a couple we'd like to point out...
#1 Photography Only Zones
- They have specific designated photography zones in the park. This means there are places you can't do photoshoots in. This was implemented due to unruly conduct caught in the past. Regrettably, despite numerous requests, the management of KLCC Park has not been able to produce a map for us. We do, however, know that the area around the main fountain is open for photos.
#2 Wear Sunscreen
- This is purely a suggestion; the sun around KL can get quite bad and if you're going to pose for photos outside, please remember to wear sunscreen. Sun burns hurt... X___X[/spoiler]Once again, Jocelyn has lent us a hand and provided us with a map for the routes to follow:[quote name='Jocelyn Chong] If want to totally avoid going into Suria KLCC then have to use the green route' date=' or purple + green route as in this map I drew
http://g.co/maps/s2pcb
[/quote']We know this is a lot to take in and will become an inconvenience for many of you, and for this, we as organizers would like to express our greatest regrets for the trouble and thank everyone's cooperation in advance on this matter.If you have any further questions or concerns on the issue, we will be more than glad to answer them for you here.+++++++++++++++++++++++++++++++++++++++++++++++++++++++++++++++++++++++++++++++++++++Here are the GENERAL R&Rs for cosplayers. Due to frequent recurring questions like "Can I cosplay without joining the competition?" and the likes, I'll be making it so that these rules and regulations will be placed in a thread separate from those of the competition.[spoiler=
Part I: General Wall of Text
]1. You may cosplay without joining the competition. However, these rules & regulations still apply to you.2. Please do not show up only partially clothed and/or nude. Anyone who does so will not be allowed access into the event hall. Contact the committee member shall you have any inquiries regarding the state of exposure of your costume.4. Please do not use any obscenities, foul languages and rude hand signs in the event hall. Remember, rudeness is a weak man's imitation of strength. Poses that require extreme bodily contacts that suggest sexual behaviors is a strictly not allowed, including any kind of sexual fetishes related poses.5. If you're reading this, thank you. These Rules & Regulations have been prepared through the blood, sweat and tears of the organizing committee of Comic Fiesta. Shame on you if you're trying to copy this without asking. I'm giving you a frowny face. --> =(6. Photographers are not allowed to stalk or take unethical shots of any cosplayers. Photo shooting is strictly not allowed in the washrooms/changing rooms. Kindly, ask permission from cosplayers before taking their pictures.7. Cosplayers have the right to refuse any request made by photographers. If a photographer insists on taking your picture without permission, kindly decline him/her away politely or head towards to any working CF Committee nearby for further assistance. Cosplayers are free to leave the scene after their picture has been taken.8. Comic Fiesta may tape or photograph cosplayers at its discretion. Entry into Comic Fiesta event hall is an agreement by the contestants to allow Comic Fiesta to use their likeness/image, etc in any current/future advertisement, promotion or product.9. Photography of any sort is prohibited at the Artist Booth area. If you wish to photograph a cosplayer who happens to be in the artist area, kindly ask them to step outside to the corridor before taking their picture.10. Cosplayers and other visitors are not allowed to use the stage without permission even when there are no activities taking place on the stage. The Comic Fiesta committee holds the right to remove anyone from the stage and, subsequently, event hall if they should not follow this rule.11. Cosplay at your own risk. Comic Fiesta will not be responsible for any loss or damage that happens outside the event area.12. By entering the event hall, cosplayers have agreed to have read and understood all contents of rules & regulations set by Comic Fiesta Committee. All cosplayers will be subjected to all the rules & regulations and thereby liable for any action taken against cosplayers if they decide not to adhere to the rules & regulations.[/spoiler][spoiler=
Part II: Cosplay Props Regulations
]Disclaimer: The Comic Fiesta Organizing Committee (CFOC) holds no responsibility towards the preparation and/or actions made by the cosplayers throughout the competition.1. Cosmetics/costumes/tools/props/replicas are to be brought by the cosplayers themselves. The CFOC cannot be reasonably expected to prepare these things for you.2. The CFOC will not discourage the use of any materials for the crafting of props. However, cosplayers are reminded that the handling of props must be done responsibly and with the utmost caution.3. No volatile/explosive/toxic/radioactive/reactive/corrosive/easily flammable substances are allowed. Our attendees are not to be experimented on.4. The usage of non-solid props (e.g. Fake blood) and other mess-inducing objects (e.g. confetti) are highly inadvisable. The CFOC reserves the right to make the cosplayers clean up after their act (literallly).5. The responsibility of all replicas/props and anything done with it is to be held by the owner(s) themselves. The CFOC will not be held responsible towards anything as a result of individual carelesssness.6. Any replicas/props found to be handled irressponsibly and/or deemed dangerous by our security personnel will be confiscated. Ignorance is no excuse. Items which are confiscated will be returned after the event.7. The CFOC reserves the right to withdraw the rights of participation should anyone be found to break any of the aforementioned rules & regulations.[/spoiler][spoiler=
Part III: Changing Rooms & Washrooms
]1. Under no circumstances is anyone allowed to enter the changing room or washrooms of the opposite gender.2. Please clean up after using the washrooms. Please keep the changing rooms/washrooms clean by not leaving behind any make-ups, wig parts, accessories, food wrappers/packages, water bottles and props in the changing rooms/washrooms.3. Vandalism, messing up the changing rooms/washrooms is highly intolerable; those who are responsible will have to clean/repair the washrooms/changing rooms.4. Be a considerate person, please do not hog the washrooms unless if you are needed for assistance by other cosplayers.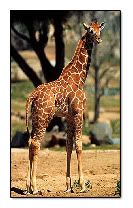 5. This is a trap line designed to discourage copypasta. If you're reading this, thank you very much. Here's a smiley face for you --> =)6. There are mirrors provided for cosplayers and the changing rooms. Please use it with caution and be careful of your own safety. Kindly share and take turns using them. You may bring your own mirror but please ensure that your mirror is kept properly.7. Do not leave your properties in the changing rooms/washrooms. The CFOC will not be responsible for any loss of items. You are advised to guard your own properties or have your trusted friends to look over your properties shall there be a need for you to leave it behind.8. Any lost/found items may be reported to the CFOC during or after the event. A list of lost/found items will be posted in the forums after the event to help retrieve/return such items. However, please be noted that the CFOC only does so in goodwill and cannot be held responsible for your loss.[/spoiler]+++++++++++++++++++++++++++++++++++++++++++++++++++++++++++++++++++++++++++++++++++++