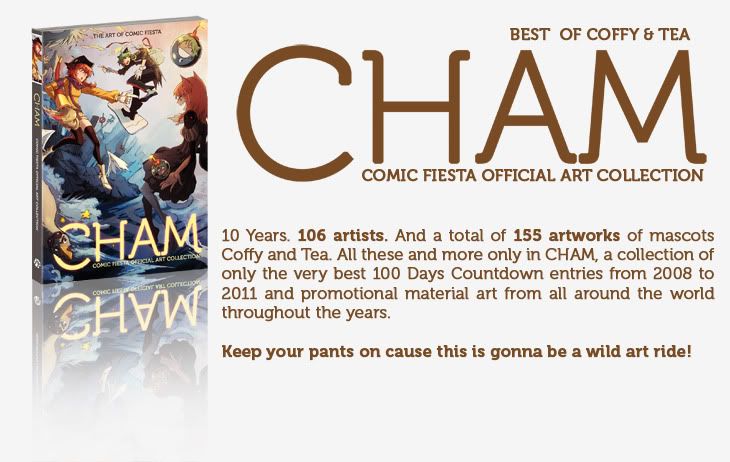 Pages: 122Dimensions: 210mm x 297mmRetail Price: RM59.90Purchase at Comic Fiesta 2011: RM45Pre-order: RM40 (We accept bank transactions (Cash Deposit, Bank Transfer) AND Paypal)
(deadline 12 December 2011) You may get the pre-order form here[spoiler= General R&R for CHAM Artbook purchases] -- This pre-order is only available for PayPal and banking services only. (I.e Cash Deposit and Interbank MEPS/GIRO)-- Closing date for pre-orders is 12 DECEMBER 2011. Applications received AFTER this date will not be entertained. -- All pre-order correspondences will be done via email. Therefore, please provide a valid email.-- Every confirmed pre-order will be provided a reference number via E-MAIL within 7 DAYS. -- Please fill in the form using CAPITAL LETTERS.-- Pre-Order/Retail Ticket counters will open as such: i) Friday, 16th December 2011, 9 pm - 11.59 pm.** ii) Saturday and Sunday, 17th and 18th December 2011, 8 am onwards.**-- Please present your confirmation number at the respective ticketing counter to redeem your CHAM Artbook.-- All regular artbook sales are non-refundable, non-exchangeable and strictly not for resale.-- Comic Fiesta will not be held responsible for any damage or loss of the artbook.-- The Comic Fiesta 2011 Organising Committee does not assume any legal liability or responsibility for any accidents/untoward incidents that might occur within the premises of the Event Hall or Waiting Hall before, during after the event.-- The Comic Fiesta 2011 Organising Committee reserves the right to amend these terms and conditions from time to time without further notice.-- For enquiries, please e-mail cf.ticketingdept@gmail.com or contact Ngin at 016-243 5450.[/spoiler][spoiler=Comic Fiesta Bank Account Details]CIMB Bank: Account holder name: Leong/Lim; Account number: 1458 0002 0850 54[/spoiler][spoiler=Comic Fiesta PayPal Account Details] Account e-mail address: alkx88@gmail.com Account holder name: Leong Kai Xin Audrey[/spoiler]
SNEAK PREVIEW: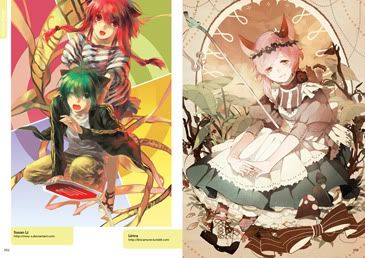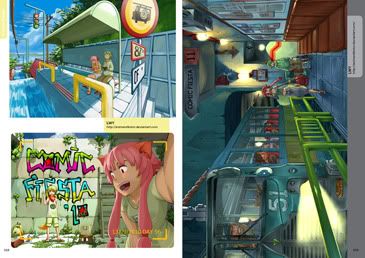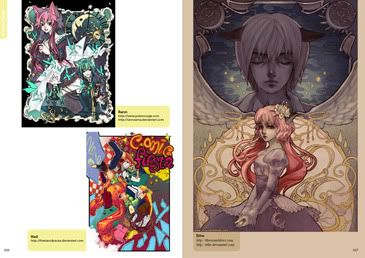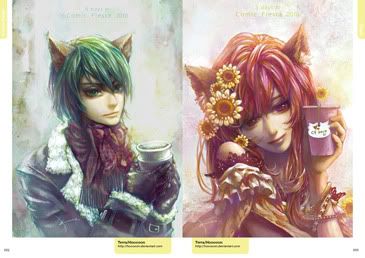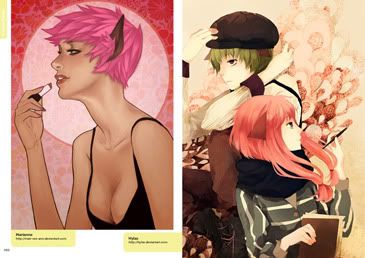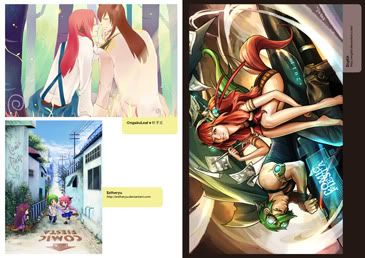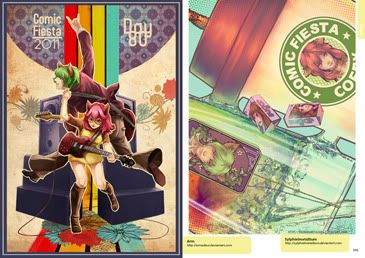 http://img.photobuck...ever/CHAM10.jpg
Pages: 122Dimensions: 210mm x 297mmRetail Price: RM59.90Purchase at Comic Fiesta 2011: RM45Pre-order: RM40
(deadline 12 December 2011)You may get the pre-order form here[spoiler= General R&R for CHAM Artbook purchases] -- This pre-order is only available for PayPal and banking services only. (I.e Cash Deposit and Interbank MEPS/GIRO)-- Closing date for pre-orders is 12 DECEMBER 2011. Applications received AFTER this date will not be entertained. -- All pre-order correspondences will be done via email. Therefore, please provide a valid email.-- Every confirmed pre-order will be provided a reference number via E-MAIL within 7 DAYS. -- Please fill in the form using CAPITAL LETTERS.-- Pre-Order/Retail Ticket counters will open as such: i) Friday, 16th December 2011, 9 pm - 11.59 pm.** ii) Saturday and Sunday, 17th and 18th December 2011, 8 am onwards.**-- Please present your confirmation number at the respective ticketing counter to redeem your CHAM Artbook.-- All regular artbook sales are non-refundable, non-exchangeable and strictly not for resale.-- Comic Fiesta will not be held responsible for any damage or loss of the artbook.-- The Comic Fiesta 2011 Organising Committee does not assume any legal liability or responsibility for any accidents/untoward incidents that might occur within the premises of the Event Hall or Waiting Hall before, during after the event.-- The Comic Fiesta 2011 Organising Committee reserves the right to amend these terms and conditions from time to time without further notice.-- For enquiries, please e-mail cf.ticketingdept@gmail.com or contact Ngin at 016-243 5450.[/spoiler][spoiler=Comic Fiesta Bank Account Details]CIMB Bank: Account holder name: Leong/Lim; Account number: 1458 0002 0850 54[/spoiler][spoiler=Comic Fiesta PayPal Account Details] Account e-mail address: alkx88@gmail.com Account holder name: Leong Kai Xin Audrey[/spoiler]
[spoiler=
The following are the selected artists:
]
Ailee81
Aiori
Akira Yuu
AlexiusSana
Andy
Animetor Lily
Arm
Asuka111 (Patipat Asavasena)
BD/ Dark134
Carlyn Lim
Chopstickmadness
Christine
Ciaee Ching
Cocefi
Cuson Lo
Cyrus-D
DCWJ
Draa
Dreamwalker
Ecthelian
Eleven
EngKit
Estheryu
Ethe
Fallencypt
FeiGiap
Fenix
Finni Chang
Fishball
Gonzalo Ordoñez (Genzoman)
Hikari+
Hwei
Hylas
HYU@魚頭人
Jatearica
Jean Liang
JL
Johnny Ong
Judy J.
Kaizeru
Kaoru
Kazuki Vinca
Keiichi
Kelly
Kenneth Loh aka Scabrouspencil
kiDChan
Kino
Kiraneko
Konifia
Kou
Kuehsy 懸之越映
Kuzu
Laverinne
Liricia
LWY
Marianne
Megame
Meisan
Mikki Kairixx
Mushi23
Nad
Nerv
Neuro
Niku-niku
Nuri
Obliro
OMIX[mixed*blessing]
Ongakuleaf★叶子豆
Osamau八葉草
Pcmaniac
Pluehunter
Pochi
Poi
Prema-Ja
ProdigyBombay
Rann
Rave
Redcode
Roxan
Ryoku 26
Sapphire
Shilin
Shirou Yuki
Shiwon Kang
Sloth
st00pz
Susan Li
Sylphielmetallium
Teh-O
Terra/Hooooon
Toonikun
VanRah
Veleries
Vic-Mon (PIENGPITCH SARTSASI)
Vipada Jakavanphituk
VirusAC
Xsaye
Yee Chong
Yoonsik
Yukisora
Yurkary 素羽
Yuuzu柚子
Zeen
Zeenyx
小满
海@Kairu
[/spoiler]
Artists whose entries are accepted can redeem a free copy of the Artbook on the event day, 17th Dec & 18th Dec at the information counter. Those who can't attend the event, kindly provide us your mailing information to cf.illustration@gmail.com, thank you.
http://img.photobucket.com/albums/v193/nervever/ChamPromos.jpg