UPDATE!
Karnival Belia Kreatif has been canceled by the Ministry of Youth and Sports. We apologize for any inconvenience caused.
If you haven't already done so, head over to our official website to find out what this cosplay competition is about.
Comic Fiesta is starting 2012 with a bang
. We will be organizing a Cosplay Competition on behalf of the
Karnival Belia Kreatif 2012
organized by the Ministry of Youth and Sports. It is a 3-day (23rd to 25th of March) event happening at the National Sports Complex (Kompleks Sukan Negara) in Bukit Jalil.
KBK Cosplay Competition Details
Date:
24 - 25 March, 2012
Venue:
Perkarangan Kompleks Sukan, Bukit Jalil
Time:
Preliminary round (24th) - 2.30 pm till 5 pmFinal Round (25th) - 12.30 pm till 2.30 pmPrize Giving (25th) - 2.30 pm onwards
Prizes:
1st - RM 12002nd - RM 9003rd - RM 500(2x) Consolation - RM 250/eachBest Skit - RM 450Best Costume/Prop - RM 450
Interested? Of course you are.
So here's some extra info for ya!
Section I
[spoiler=
General Rules & Regulations
]1. The cosplay competition is
open to everyone
, regardless of nationality.2.
Please ensure that the information that you have provided is clear and concise.
The Committee holds the prerogative to disqualify any participant who does not present proper reference character names (e.g. spelling or terms) for our qualifying round.3.
Please do not show up only partially clothed and/or nude.
Anyone who does so will not be allowed access into the event venue. Contact the committee should you have any inquiries regarding the state of exposure of your costume.4.
Please do not use any obscenities, foul language or rude hand signs in the event venue.
Remember, rudeness is a weak man's imitation of strength. Poses that require extreme bodily contacts or suggestive sexual behavior is strictly not allowed, including any kind of sexual fetishes related poses.5.
Prizes will be forfeited should the winner not present him/herself at the time of presentation, performance and/or prize giving.
No appeals will be entertained.6.
The Comic Fiesta Committee's decision is final, no appeals will be entertained.
7.
Photographers are not allowed to stalk or take voyeuristic shots of any cosplayers.
Photo shooting is strictly not allowed in the washrooms/changing rooms. Kindly, ask permission from cosplayers before taking their pictures.8. If you're reading this, thank you. These Rules & Regulations have been prepared through the blood, sweat and tears of the organizing committee of Comic Fiesta. Shame on you if you're trying to copy this without asking. I'm giving you a frowny face. --> =(9.
Cosplayers have the right to refuse any request made by photographers.
If a photographer insists on taking your picture without permission, kindly decline him/her away politely or head towards to any working CF Committee for further assistance. Cosplayers are free to leave the scene after their picture has been taken.10.
Comic Fiesta may tape or photograph cosplayers at its discretion.
Entry into Comic Fiesta event venue is an agreement by the contestants to allow Comic Fiesta to use their likeness/image, etc in any current/future advertisement, promotion or product.11.
Cosplayers and other visitors are not allowed to use the stage without permission
even when there are no activities taking place on the stage. The Comic Fiesta committee holds the right to remove anyone from the stage and event hall if they should not follow this rule.12.
Cosplay at your own risk.
Comic Fiesta will not be responsible for any loss or damage that happens outside the event area.13. By entering the event venue,
cosplayers have agreed to have read and understood all contents of rules & regulations set by Comic Fiesta Committee.
All cosplayers will be subjected to all the rules & regulations and thereby liable for any action taken against cosplayers if they decide not to adhere to the rules & regulations.[/spoiler]
Section II
[spoiler=
Rules Regarding Cosplay Props
]1.
Cosmetics/costumes/tools/props/replicas are to be brought by the cosplayers themselves.
2.
Comic Fiesta will not discourage the use of any materials for the crafting of props.
However, cosplayers are reminded that the handling of props must be done responsibly with the utmost caution.3.
No volatile/explosive/toxic/radioactive/reactive/corrosive/easily flammable substances are allowed.
Our attendees are not to be experimented on.4.
The usage of non-solid props
(e.g. fake blood)
and other mess-inducing objects
(e.g. confetti)
is not advised.
The Comic Fiesta Committee reserves the right to make the cosplayers clean up after their act (literally).5.
The responsibility of all replicas/props
and anything done with it
is to be held by the owner(s) themselves.
The Comic Fiesta Committee will not be held responsible towards anything as a result of individual carelessness.6.
Any replicas/props found to be handled irresponsibly and/or deemed dangerous by our security personnel will be confiscated.
Ignorance is not an excuse. Items which are confiscated will be returned after the event.7. The Comic Fiesta Committee reserves the right to withdraw the rights of participation should anyone be found to break any of the aforementioned rules & regulations.[/spoiler]
Section III
[spoiler=
Changing Rooms & Washrooms
]1.
Under no circumstances is anyone allowed to enter the changing room or washrooms of the opposite gender.
2.
Please clean up after using the washrooms.
Please keep the changing rooms/washrooms clean by not leaving behind any make-ups, wig parts, accessories, food wrappers/packages, water bottles and props in the changing rooms/washrooms.3.
Vandalism
, messing up the changing rooms/washrooms
is highly intolerable
. Those who are responsible will have to clean/repair the washrooms/changing rooms.4.
Be a considerate person
, please do not hog the washrooms unless if you are needed for assistance by other cosplayers.5. This is a trap line designed to discourage copypasta. If you're reading this, thank you very much. Here's a smiley face for you --> =)6.
There are mirrors provided for cosplayers and the changing rooms.
Please use it with caution and be careful of your own safety. Kindly share and take turns using them. You may bring your own mirror but please ensure that your mirror is kept properly.7.
Do not leave your properties in the changing rooms/washrooms.
The Comic Fiesta Committee will not be responsible for any loss of items. You are advised to guard your own properties or have your trusted friends to look over it if you need to leave it behind.8.
Any lost/found items may be reported to Comic Fiesta Committee during or after the event.
Comic Fiesta Committee will help post the list of lost/found items in the forum to help retrieve/return such items. However, please note that the Comic Fiesta Committee only does so in goodwill and cannot be held responsible for your loss.[/spoiler]
Section IV
[spoiler=
Cosplay Competition Format
]1. There is only one category for this competition. Participants may choose to enter as a solo contestant or as a group (to a maximum of 5).2.
20 participants
for the Preliminaries will be given 5 minutes to perform a skit of their choosing on stage.3.
10 participants
will then be chosen for the Finals and will be given single-word themes right after the Preliminaries tobase a second 5 minute skit on. This single-word is open to interpretation and will factor into the 'creativity' section of the marking scheme on finals.3. Regardless of the category, the participant-helper ratio cannot exceed 1:2. This is to say, for every participating cosplayer, there cannot be more than 2 assistants/helpers (less is fine). To further illustrate the point, here's a graph...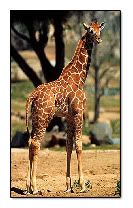 Sorry, I meant this one...

How many you have outside of that is up to your discretion.4. Participants will be judged based on their... Character Portrayal (how well the character is presented) Costume (how accurate the presentation is to the character's, well erm... character) Creativity (how outstanding the approach might be) Showmanship (how entertaining is the performance)11. The
Preliminaries
will be held on the
24th of March, 2.30pm - 5.00pm
. The
Finals
will be held on the
25th of March, 12.30pm - 2.30pm
.12. Participants are required to check in at the [CF event booth]
45 minutes
before the beginning for the competition where the order of performance will be determined.13. Logistical assistance (microphones, chairs, tables) can be provided but advance notification will be required upon submitting your registration forms. Kindly understand that this assistance will also be subject to availability and will be confirmed upon check in.14. Participants are also advised to submit a copy of their performance soundtrack in .mp3 or .wmv format (in no less than 128kbps) upon check in... just in case.15. There are a total of
seven cash prizes
available to be won:1st - RM 12002nd - RM 9003rd - RM 500(2x) Consolation - RM 250/eaBest Skit = RM 450Best Costume/Prop = RM 450[/spoiler]
Download the registration form here
and send it to
cosplay@comicfiesta.org
! If you have any questions or enquiries
(really, anything at all!)
, you can ask them right here! Just hit that
button you see at the bottom right end of the thread, and ask us
ANYTHING
and
EVERYTHING
you ever want to know about the Karnival Belia Kreatif Cosplay Competition.