Coming this 23-27th of May, Sasuke Malaysia will be holding a very special Japan Fest at Hari Belia 2012!
In addition to its various games and competitions, they have invited two very special guests for the weekend - Momoiro Clover Z (MCZ) and Shoko Nakagawa (Shokotan)!
Both celebrities will be performing a very special one-day-only FREE concert at the Hari Belia 2012.
This is MCZ's first show outside of Japan, and Shokotan's first visit to Malaysia!

Venue : Persiaran Perdana, Putrajaya (coordinates:
2.919158,101.685677
)
Date/Time:
MCZ - 26th May 2012, 2.30pm - 3.45pm
Shokotan -
27th May 2012, 2.30pm - 3.45pm
MOMOIRO CLOVER Z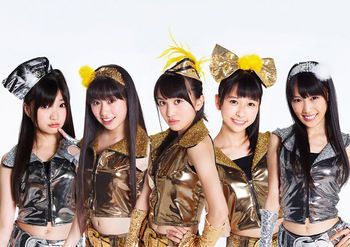 source1
First off on the 26th will be Momoiro Clover Z's (MCZ). This visit will be their debut in South East Asia and they will be having a live event in Malaysia!
Shoko Nakagawa
source2
Shoko Nakagawa (Shokotan) will be taking the center stage on the 27th, where in addition to a live stage concert, she will be guest judging the cosplay competition organized by SAYS Youth Society.
Do you have a question you'd like to ask either MCZ or Shokotan? Post them here by 19th May and we'll throw them at your favorite celebrity~! ;D