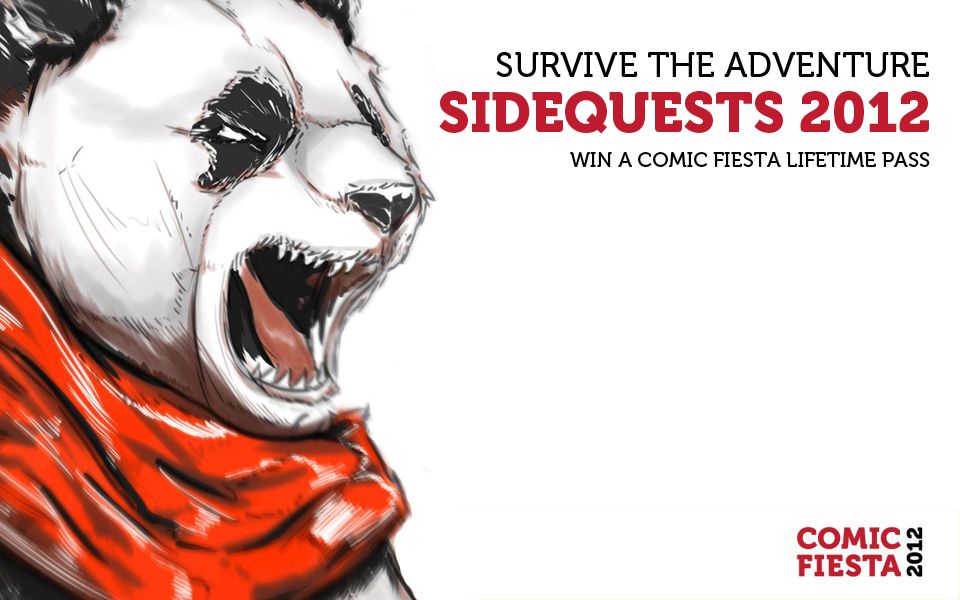 The Unknown-But-Somehow-Obviously-Evil Evil is slain, but in its ashes rise The Known-And-Definitely-Probably-Evil-Evil (KADPE2, for short) to start the Apocalypse that Micheal delayed! This year, you need to seal the KADPE2 by collecting the cards necessary to seal him and prevent the
APOCALYPSE
from happening. With an almighty CF Lifetime Pass as a reward for the one to stop the APOCALYPSE, will a hero worthy of its claim rise up to victory?
Gameplay – Introduction
The target of each player this year is to collect as many points as possible from cards numbered #69 to #1.Here are the steps made simple:
1. Register yourself at the Side Quest Counter.
2. Find Out About a Card You Like.
3. Complete the Tasks Needed for the Card.
4. Collect the Card.
5. Repeat 1-4 as often as you can. At the end of two days, a winner will be decided based on the player's card collection!
Gameplay R&RsGameplay - Card Types & How to Gauge Your CollectionGameplay – Game Masters & How to Gain Cards

General Rules & Regulations

1. Each player is required to register themselves as an individual at the CF Side Quests Booth before starting the game.
2. Upon registering, each player will be given an "identifier". Players are encouraged to ensure that this identifier remain visible throughout their time with CF Side Quest.
3. At any given time there are only X-copies of a specific card in circulation, where X is equal to the card's number. (e.g. Card #30 will only have #30 copies available)
4. Upon completing the requirements, a player may sometimes need to provide proof when redeeming the card. This proof may be in the form of photographic, audio or visual recordings.
5. Each "proof" can only be used to redeem ONE card.
6. If a card is no longer available, players will be informed upon requesting the quest. However, should all copies of cards be redeemed in the time it took the player to return from the quest, only regrettable apologies will be given in exchange for completion.
7. If a card is traded to a GM for whatever the reason (e.g. fusion), it is returned into circulation and given to the next player that completes the related quest.
8. Every quest is repeatable but not all will guarantee cards if done again. Always ask your GM.
9. Only registered players will be able to request, conduct and complete quests.
10. Despite registering as individuals, players are free to interact with one another. This includes (but not limited to) working in teams, trading with one another, or even competing with one another.
12. Please be nice when playing. Don't bully/steal from other teams. Coffy frowns upon you who play dirty. TwT
13. Be careful when playing! Don't get hurt. Comic Fiesta will not be held responsible for injuries caused by the negligence of yourself and/or others.
14. As usual, by participating in this activity you acknowledge that you have read the Rules and Regulations and will adhere to them. If you don't, CF can/will disqualify you and repossess any/all cards gathered thus far.
Players are to gather and submit their entire collection of cards back to the Side Quest Booth by 5pm, Sunday 23rd Dec 2012. A winner is determined by the player whose card collection provides the highest amount of points. This winner will walk away with Card #1 - a Life-Time Free Pass to CF!

You can direct any inquiries to:

navin@comicfiesta.org