I'm sorry if I made this topic in a wrong section.
The comic market fiesta this year is my second time comic fiesta, and I want to announce what I have since some people told me they couldn't find me at the previous comic fiesta.
Okay then. I'm Chu-3 with the circle name roseVeRte, I will join booth with zeiva (A21-A22) in this year comic fiesta.
I'm specialized in developing visual novel, specially otome games, and I will bring few CDs from my product and some prints.
I will bring Cafe 0 ~The Drowned Mermaid~ (voiced in Japanese), dupLiCity~Beyond the Lies~, and my newest product, East Tower -Akio and East Tower- Takashi (Both are voiced in Japanese. Akio is voiced by 7 seiyuus, while Takashi is voiced by 9). East Tower has been released for iPhone/iPod only as far, so comic fiesta this year will be the event where I release the PC version for the first time. I will also bring some illustration, 6 copies each for 3 illustration (sorry I can't bring more since I
have a lot of stuffs to bring on plane ^^
I will only bring around 10-15 of my games for each title. I'm sorry that I can't bring more than this, since after comic fiesta, I will directly go to Japan to attend comiket winter 83 ^^;
Some illustration I have for comic fiesta: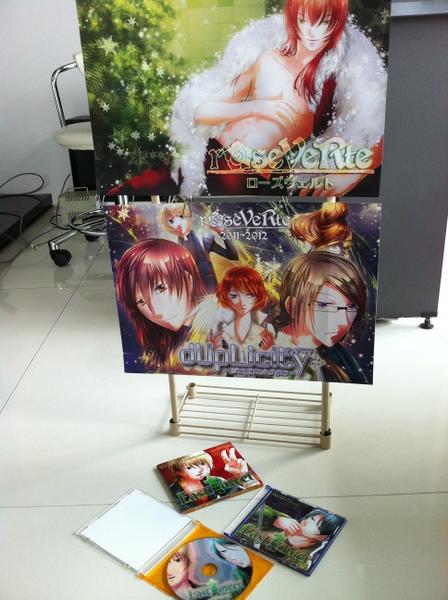 OP Movie for the game:
http://www.youtube.com/watch?v=YVp_dU1JRHI
place.jpg
106.43KB
3 downloads
I hope you'll like them ^^;
http://www.roseverte.net