Hello again everyone! TEAMworks is back again at Comic Fiesta and this year we have not 1, not 2, but 5 new books/doujin/zines/whatchamawannacalits to be sold at our humble booth!
We're located in the Basic Artbooth Hall (Hall 2 and 3) at Booth B3.
Now, onwards towards the goods!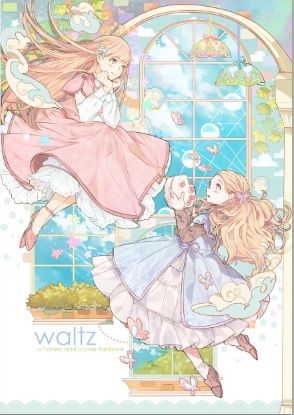 Waltz: A Honey and Clover Fanbook
If you've ever watched or read Honey and Clover and fallen as madly in love with Hagu, Morita, Takemoto, Yamada, Mayama, and the many other memorable characters in the series as I did, you can rest assured that the contributors for this book are on the same boat with you! Filled with 3 standalone stories and several illustrations, this book explores the characters' relationships after the end of the series.
Contributors: Sou II Max II Bebe II Sei II Tariirii II Fenix
B&W Insides, Coloured Cover
36 Pages
Comedy, Drama, Romance
RM10
BONUS: Each copy of the book comes with a special gift; clover handphone straps for the first few customers (limited quantity), followed by badges (sample images below)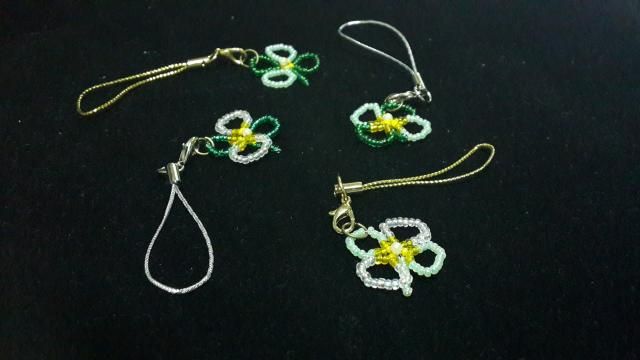 Clover Handphone Straps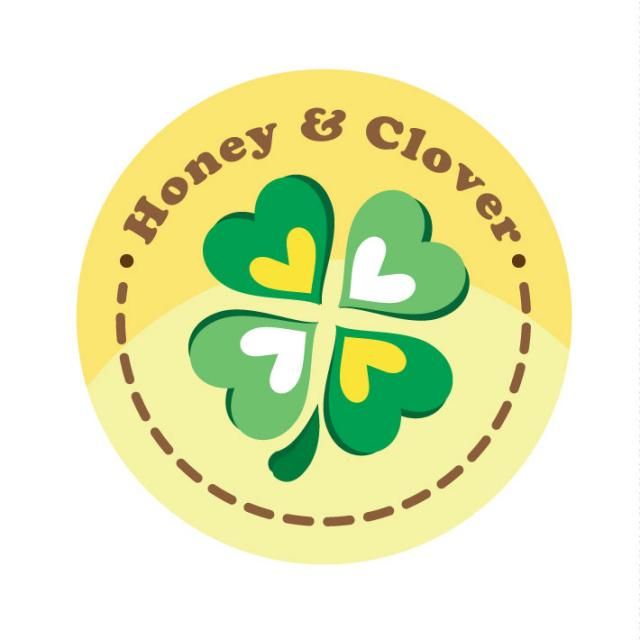 Sample Image of the Badge
Okay, moving along to the next book!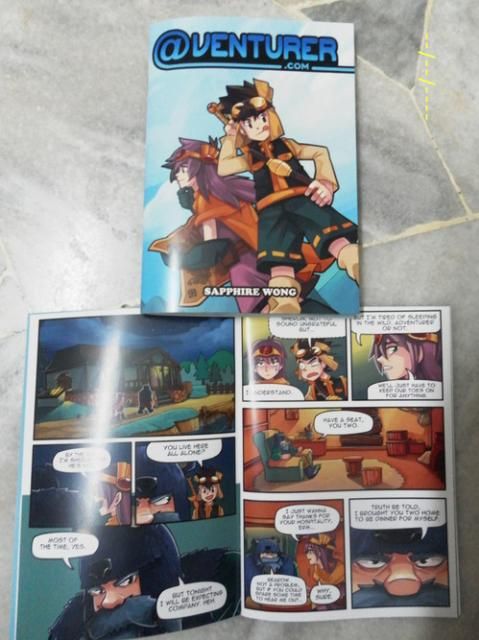 @venturer.com
Sapphire's original standalone comic featuring Nick and Sherlin, two bumbling adventurers who stumble upon a mysterious village. If you have a taste for adventure, this is the book for you!
Full Colour
52 Pages
Comedy, Adventure
RM15
The Road Not Taken
A comic done by Max (me, as in the person writing this post) for 24 Hour Comics Day in 2012 (last year). You can actually read the full comic for free here. Then, I hear you ask, what's the point of buying this book if I could read it for free online? Well, for starters, I've cleaned up the comic in this book and added screentones to it, along with an extra Behind-The-Scenes section which contains some extra commentary behind the comic, as well as a bonus comic about the process of making this comic, from conception to completion. It's a rather personal story, and if you've ever been caught between choosing the Arts and the Sciences, you'll know what I mean.
B&W Insides, Coloured Cover
40 Pages
Autobiography
RM8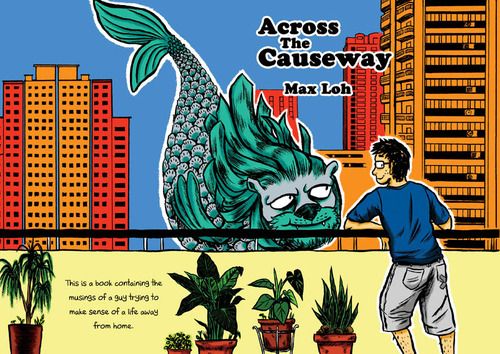 Across The Causeway: Volume 1
A compilation of journal comics I've done while living in Singapore. It's mostly musings about life and such, and everything in between.
B&W Insides, Coloured Cover
40 Pages
Autobiography
RM8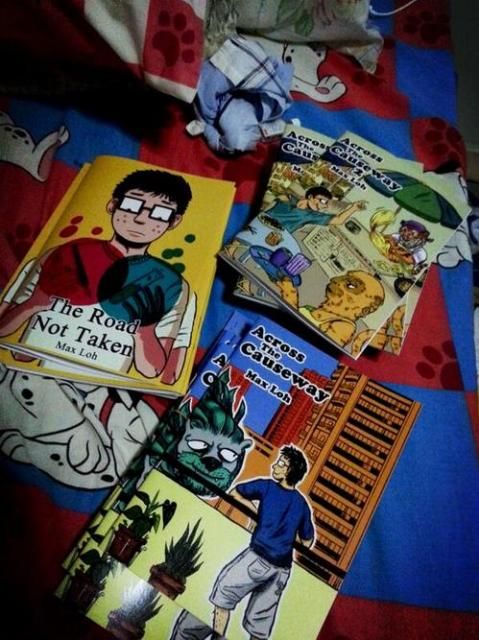 Across The Causeway: Volume 2
(You see that book on the upper right corner? Yes, that's volume 2)
The 2nd compilation (and 'continuation') of my journal comics. More of the same, but not quite. (Also, I apologise for being unable to upload the digital cover image of the 2nd book here as my previous laptop died and I have yet to retrieve the image from its remains...better yet, drop by our booth to check the book out yourself in person!)
B&W Insides, Coloured Cover
68 Pages
Autobiography
RM10
Phew, that's all from us...for now! Do check back to this thread as we get closer to Comic Fiesta for more announcements!
Thank you for your support!