Hi guys! Night Safari is back at CF2013, and we've got some new items for sale this CF

(edit: fixed image links~)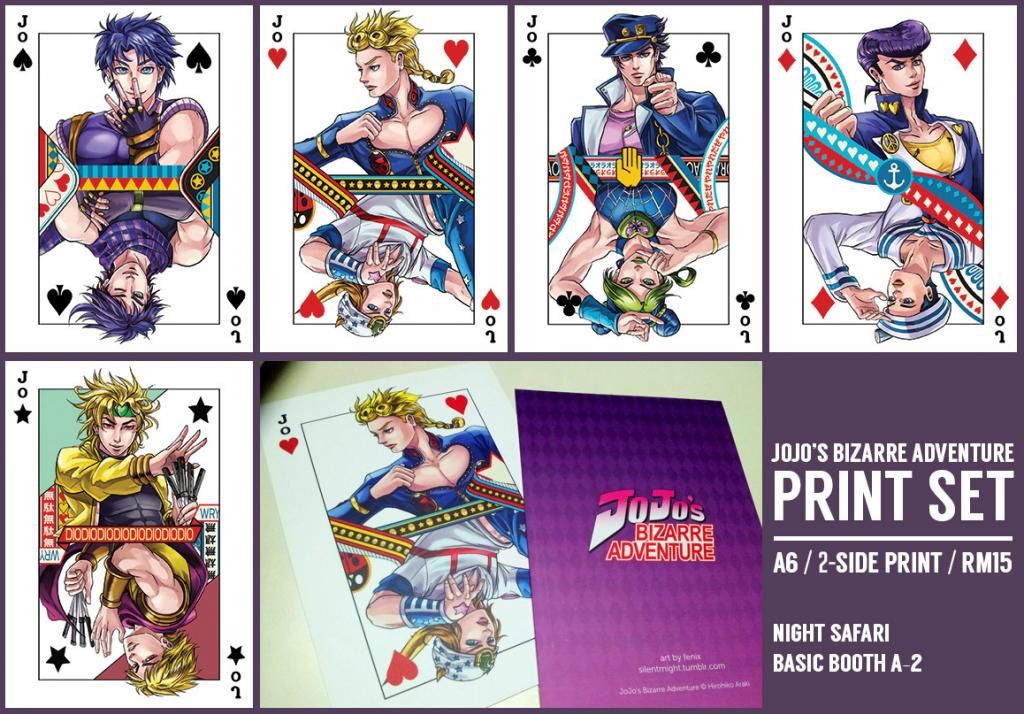 JOJO'S BIZARRE ADVENTURE CARD SET
A set of 5 of playing card-themed prints, featuring all the Joestars and Dio Brando in homage to the wonderful series that is Jojo's Bizarre Adventure.

A6 || 2-sided print
RM15
*****
Assorted Prints
A6 ~ A4 size
RM4 - RM8
*****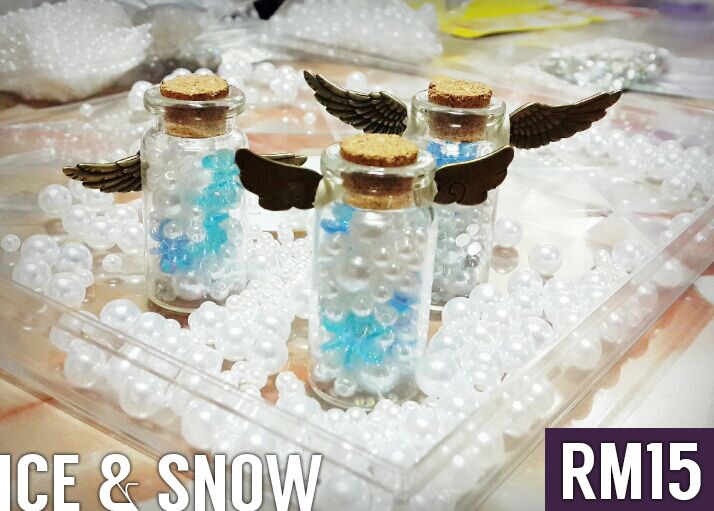 Ice & Snow
Crafted by Raincloud, these charms are a beautiful decoration to your desk or anywhere you please, and serves as a brief getaway from the heat when you gaze upon it.
RM15 each
*****
Mochi Bunnies
Also crafted by Raincloud, these mochi bunnies are extremely cute!
RM15 each
*****

We're located in the Basic Artbooth Hall at Booth A2, do come and visit us! Thank you for your support and see you at CF!